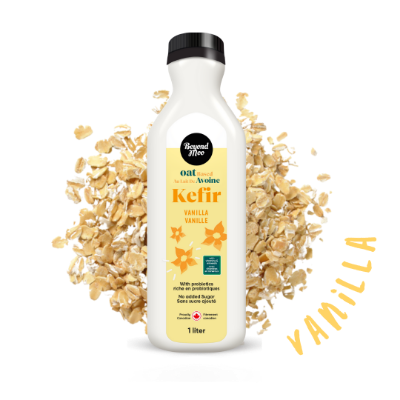 Gluten Free ▪ Non-GMO
Contains probiotics 2 billion CFU per serving
Only 2 gr of sugar per cup
With vitamins A, B2, B12, D, zinc and calcium added.
Made with certified gluten-free oats.
Contains probiotics* that contribute to healthy gut flora.
Free of dairy products, gluten, and artificial sweeteners.
Rich and smooth texture.
Oat base (GF oats, water, culture)
sugar
potato starch
sunflower oil
vegan vanilla flavor
probiotics (acidophilus and bifidum bacteria)
gellan gum
vitamin A
calcium
Vitamin D
zinc
Vitamin B12
Vitamin B2
Beyond Moo Foods
Average rating:
0 reviews